"You've only got 3 choices in life: Give up, Give in, or Give it all you've got!"– Anonymous
Through this blog, I share information about leadership, the superintendent position, education, policy, general trends in society, the future, and news and information about North Shore School District 112. In this blog post, I'm recapping some Long-Range Planning information driving success and change in the District! #112Leads is our Twitter Hashtag (click the link and see what's happening at any time in all of our schools).
North Shore School District 112's Long-Range Planning Actions

Our Long-Range Plan, Phase I is in full force! As we've shared in the past, the Phase I Long Range Plan was approved by the Board of Education at its meeting on Nov. 27.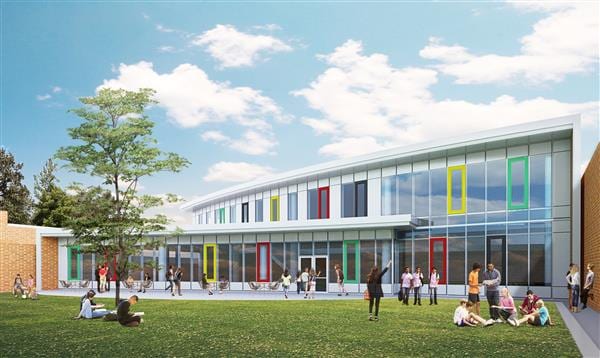 The measures approved are as follows:
Investments in Northwood and Edgewood schools with costs not to exceed $75 Million

The use of up to $20 Million from the district's fund balance

The issuance of $55 Million of Alternate Revenue Bonds

The formation of a citizen advisory committee  
Visit www.nssd112.org/Long-RangePlanning for more information and links to presentations, video archives of meetings, and more!
Facility Planning and Execution – In order to achieve fiscal responsibility and educational excellence, we must have a strong and responsible long-range facility plan that is flexible and yet fiscally responsible. Members of the Superintendent's Long Range Planning Committee (LRPC)  have reviewed the work of previous groups and input from many — past and present — show as our current realities in the current recommendations. The point of the facility plan is the improvement of education for our students and for our communities. The use of alternate revenue bonds, to be paid for out of operating funds does not trigger or cause an automatic tax increase from the bond & interest fund which is a benefit to the community; and the use of reserves from the fund balances also do not increase the tax burden to the community. The plans are fiscally responsible and within the means of the School District. The Superintendent and Board will select five citizens for the Superintendent's Citizen Advisory Committee for Construction Projects to provide advice and insights into the upcoming construction projects.
The chart below shows the major milestones and activities involved in this phase of the plan.
Our "WHY" – Equity/Equality – During our work and our recent study, we've talked a great deal about equity and equality. What is equity? Why is equity preferred to equality? Our aim is equitable educational opportunities for every child — equitable, not necessarily equal — equity is fair, equality is the same. Individuals need what is best for them. Our dream includes personalized learning opportunities for all children; it's a lofty dream yet systematically and with fidelity to guaranteed & viable curriculum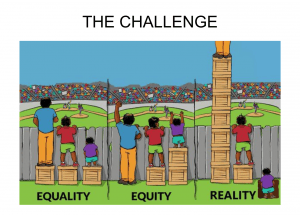 opportunities and expectations, with improvement, gains, and growth, it is possible. Our "WHY" is equitable educational opportunities and access for all students in all schools — every day! The eyes on the prize call for us to remember the prize is student success and educational excellence. The point of the facility upgrades is to improve educational input and output and working and learning conditions for our employees and students.
Last year the District operated 12 schools, this year and next year, the District will operate 10 schools. We'll operate two middle schools: Northwood (students to attend at Elm Place), and Edgewood. Seven K-5 schools: Braeside, Indian Trail, Oak Terrace, Ravinia, Red Oak, Sherwood, & Wayne Thomas. And we'll operate one preschool at the Green Bay Early Childhood Center (location of District Offices as well). Lincoln School remains closed.
District 112 Artwork – At the September 24, 2018, meeting of the
Superintendent's Long-Range Planning Committee, the land assets and historical artwork assets of the District were reviewed.  
The District has a unique collection of artwork and historic material throughout the schools. The Board and administration are committed to preserving the rich and unique history as it makes changes in facilities, land usage, and planning. Some of the historic artwork is in the form of historic Works Progress Administration (WPA), an example is "Flora and Fauna" on display at the Green Bay Road Early Childhood Center and Administrative Offices.
Looking Back/Moving Forward
The bullets below recap our community engagement and public meeting timeline as part of the District 112 Long Range Planning Phase I – Middle School Reconstruction & Modernization process. All of our meetings and presentations are posted and most meetings are videotaped and broadcast live. Our effort is for transparent, regular, public, relevant communication.
New Superintendent started on July 1, 2018

Thought Exchange I (online community engagement) – July 3-July 15, 2018

Long Range Planning Committee (LRPC) Meetings July 28, Sept 12 & 24, & Oct 4, 2018

Thought Exchange II (online community engagement) – August 8-August 22, 2018

FAKO Telephone Polling – August 7 – 11, 2018

Board meetings with informational updates: ○ Regular Meetings July 17, August 21, September 25, October 2, October 23, November 27 ○ Finance Committee October 2, 2018 ○ Facilities Committee October 9, 2018, ○ Joint Facilities & Finance Committee October 30, 2018
In addition to the construction projects and land usage, the District is also planning for the implementation of before and after school programming options at all seven K-5 schools starting in the 2019-20 school year. This would mark the first time that all elementary school buildings would have before and after care options for families.
Phase II, the modernization of the elementary schools and the dissolution of land assets will be considered, contemplated, and planned in the next few years. The chart below highlights the timeframe for the next phase. Meantime, the District will focus on teaching, learning, student success, and continuous improvement!
In the next few months, the District will also share success metrics and the data in support of the positive return on the investment from the focus of a guaranteed & viable curriculum. The data supports that our teachers are teaching and our students are learning and we're doing what we're supposed to be doing: Inspiring…Innovating…Engaging all students every day!
If you would like to be informed about District events, please visit www.nssd112.org/News
You can also find us on Facebook at www.facebook.com/nssd112/ and on Twitter @NSSD112 and at #112Leads, the District Hashtag
Check out our newest form of communication the Lighthouse 112 Podcast https://anchor.fm/michael-lubelfeld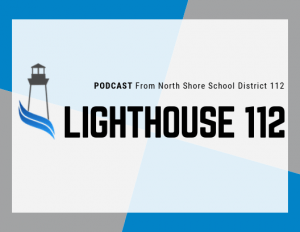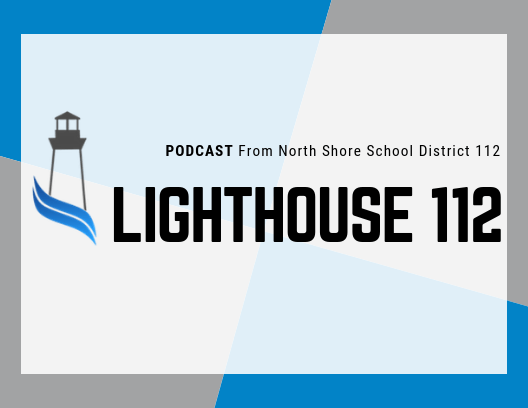 District Updates and Information – #112Leads