"Success is not a result of what we do occasionally. Success is a result of the little things we do EVERY SINGLE DAY. Habits are a choice!"
– Alan Stein
This blog post is a reflection post as well as a foreshadowing of my personal professional focus for the coming year. Many of these notes have been jotted down over a period of time and I'm putting them all together while in the air on the way home from San Juan, Puerto Rico where my son accompanied me on a service trip organized by a fellow superintendent Jim McKay. Jim organized a similar trip last year, and based upon momentum and growth, he'll be organizing more trips in the future. The service is powerful – the lasting legacy of service and respect for fellow educators and fellow students makes a deep mark in my heart
and mind. The fact that I had the opportunity to share this with my son makes this year's journey that much more powerful. In addition to service, my son and I had the good fortune to explore one of the United States' oldest and longest lasting territories and people. The history of Puerto Rico is inexorably linked to the history of the United States.
So July 1st marks my 10th year as a public school superintendent, my 27th year as a public school educator, and my 2nd year at the helm in North Shore School District 112. As mentioned, I've recently returned from a service trip to a high school outside of San Juan, Puerto Rico with Relief Through Leadership; this was a follow-up to service that started last year in an elementary school outside of San Juan. I often write about "my why" or that which keeps me called to service, leadership, and community. In this blog post, I'll share some reflections as well as some foreshadowing for the year ahead in my personal, professional, and District leadership roles! My "why" is to facilitate opportunities for leaders to support student voice and engagement.
Mission and service work is not only altruistic and 'feel good ' work, it's a humbling way to physically give and do for others so that I can show respect and goodwill through actions beyond words. That I can share this passion for service with my son is beyond humbling and honoring as well.
To watch my son sweep, scrape, clean, paint, help, serve, respect, and give simply for the purpose of giving and serving, not for any extrinsic reward, makes me beyond proud as a father and as an educator. Sharing this part of my world with him and further allowing me to explore my inner workings and my "why" and my purpose make me a better father and leader (I hope).

My personal educational philosophy statement is and has been:
Our society is complex enough to present many challenges to people as they pass from childhood to adulthood. It is my firm belief that a strong foundation in educational preparation will support a person's quest for success and prosperity. My philosophical foundation holds that young people are our windows to the future; working with them has given me a unique vantage point to assess their goals, needs and abilities. I have been, and I remain committed to preparing our young citizens, and those who teach and support them, for their futures – and ours.
This year, like so many of my School Year New Years, will be focused on enhancing student learning and education in general. Since the mid 1990s when I first started teaching middle school social studies at Blackhawk Middle School in Bensenville (IL) Elementary School District #2, the foundation for my view of learning and teaching has been centered around student input, voice, choice, and engagement. In another blog post I have written about my why, what a superintendent actually does, and multiple metrics and measures for success. I firmly believe public schools owe a report on ROI (return on investment) to the public. I also firmly believe that taxes and other public monies that support public schools should be looked at as investments and not as costs.
Back to my "why" … in 1997 the Illinois Council for Social Studies published an article about an instructional model/unit planning guide I wrote for 8th grade U.S. history. In it, I shared the overall student outcomes (listed below):
Student Outcomes
The main outcomes include the following:
Actively engage the students in history.
Allow the students to work on teams and be accountable both individually and collectively.
Teach the students to view social studies critically and maturely (as more than just names and dates).
Permit the students to express themselves and communicate, according to their unique gifts and talents, up to their capabilities.
Apply higher order thinking skills.
Use research skills in a meaningful context.
Leave the unit with intrinsic motivation for the students to continue their inquire into their past.
This U.S. History workshop and those student outcomes (applied to various situations) would find its and their way into my career and various leadership posts over and over again, not just for the purposes for which it was designed (teaching students U.S. history) but for leading other educators and systems of educators to focus on outcomes for students (with students) at every juncture in their education.
In 2018, with fellow authors and superintendents Nick Polyak & PJ Capsey, we wrote Student Voice: From Invisible to Invaluable (2018 Roman & Littlefield) and this year that book will be published in Mandarin Chinese and sold throughout the Chinese speaking world thanks to a partnership between Rodman & Littlefield and Hohai University in Nanjing. My commitment to student voice is deeply embedded into my why as a leader.
The point here, though, is not to reminisce so much as to forecast and telegraph this year's focus and energy. Student engagement. My leadership focus on student engagement is not a fad (that's the main point I aim to share with the detailed background and description of 1990s-2018 examples). This year one of my aims is to facilitate leadership that elevates student voice and amplifies student engagement.
In our School District we are embarking on a much needed and long awaited facilities project to modernize both of the District's middle schools. The design, the input from staff, community, parents, professional experts, and students is being built with the student in mind first and foremost. The social emotional learning needs and the social engagement and interaction needs drive the design process and decision making as we get closer and closer to construction.
Over the past few years, in my District some on the outside, and perhaps, on the inside too, have offered criticism at the administration's focus on "bricks and mortar". On the surface my administration's focus on the bricks and mortar might seem to imply that the bricks and mortar are the focus. Nothing could be further from the truth. The bricks and mortar exemplify the student focused learning environments that react to modern learning environments designed to support modern learning. It's an exciting time indeed in North Shore School District 112. I'm leading a modernization effort in concert with community input, the Board's vision, and the needs of the students and staff in the communities we serve.
This year will be off the charts (in terms of success metrics) in our school district – please stay tuned in to our various modes of communication as I continue to share my why as a leader and where we continue to support learning and teaching as the #1 priority for our work on behalf of students, staff, community, and one another.
#112Leads is our hashtag and leading is what we all do regardless of title or role or position.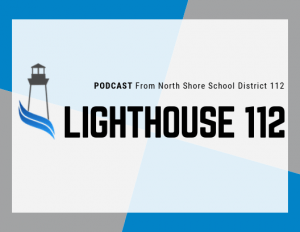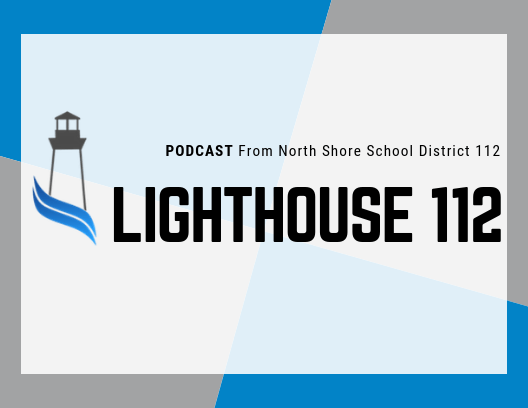 Renewed focus on Student Learning #112Leads