"Knowing others is wisdom, knowing yourself is Enlightenment." -Lao Tzu
---
Joining educational leaders from across the United States, China, Denmark, the United Kingdom, Italy, Russia, Costa Rica, Finland,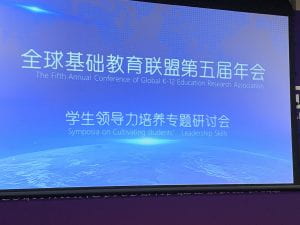 Singapore, & Canada, I represented North Shore School District 112 at the Fifth Annual Conference of Global K-12 Education Research Association in Shijiazhuang, Hebei, China.
( Their website will be updated with information from this conference within a few weeks).
Through my leadership roles within the education community, including training aspiring superintendents, teaching at the graduate education
level, presenting at conferences, and authoring books & journal articles, I am informed about conferences & symposia on global education issues.
I learned about this particular educational conference from the (AASA)American Association of School Administrators (AASA).

Together with superintendents and educational leaders from the nations mentioned above, and leaders from the following states in the USA: IL, MA, IA, CT, VA, AZ, OH, MD, VA, & WI, I was invited to present a speech to an audience of local (Chinese) educators, administrators, & local civic officials. Many of us presented speeches and shared presentations with one another and our Chinese hosts and local educators.
This year's conference topic was Cultivating Student Leadership Skills.
This topic is near and dear to me as I recently co-wrote the book Student Voice: From Invisible to Invaluable (2018 Rowman & Littlefield) with fellow Illinois superintendents Nick Polyak and PJ Caposey.
---
Coincidentally, and unrelated to this conference, our
book is being translated into Chinese through a partnership between our publisher and Hohai University Press in China. The Chinese version will be released within the year.
---
In addition to the honor of speaking before my peers and international colleagues, I had the additional benefit to learn and grow as a leader and as a person through the depth of knowledge of the other speakers, the cultural learning opportunities, including a visit with a family whose
children
attend the school we were visiting. This was my second trip to China on an international educational experience. My first trip was with the College Board, and it focused on forming partnerships to establish a Chinese language program in the school District (this is still on my vision/plan for our District as we expand our global learning opportunities).
For this trip, the primary goal was to gain more leadership and practice insights into cultivating student leadership skills to bring back and apply in the school District where I serve as the superintendent. One of the presenters from whom I learned is a professor at Harvard University's school of Education, Dr. Randolph-Michael Testa. And another
distinguished speaker was 91 years old Chinese educator Dr. Gu Mingyuan. In addition, as this was the 25th anniversary of the Shijiazhuang Foreign Language Educational Group (SFLEG), our host institution, we learned from their principal and others from the school. One of the delegates is a professor and administrator at Drake University in Iowa as well.
The overarching theme was Cultivating Student Leadership Skills and many of the presentations discussed research, practice, and
programming PK-12-university-post baccalaureate with respect to that cultivation (the student is a child of ages 3-18 and an adult ages 19-??).
Throughout many of us identified what leadership is to us. for example, the professor from Harvard University stated that leadership is "helping other people to be better as they serve others". Overall messaging was related to we leaders brining in joy to our communities through service and capacity building. Through moving from "why" to "how" we are able, in our own unique ways, to make the world a far better place for us all.
One of the greatest reinforcing "takeaways" for me is the synergy between the school (District) and the local governments, the civic groups
(eg Rotary), the local businesses (eg Chamber of Commerce), students, teachers, staff, administrators, parents, grandparents, and the overall entirety of the community.
My view is community capitalism (of course where I was visiting has a slightly different view of community) — nonetheless, regardless of political ideology or economic system orientation or preference, this professional learning experience reinforced for me the need for global communication, partnership, study, relationship building, and dialogue.
Through travel, relationship building, open mindedness to new people and ideas, we leaders can help our local communities see and hear views
via other lenses and viewpoints. We highly value diversity of thought, opinion, and experience; through opportunities like attending and presenting at this conference, I can "walk the walk" with other leaders by doing the learning in support of my leading!
---
As a point of reference, scale in China is HUGE from my mid-American perspective. Overall, it is the most populous nation on earth, it is one of the oldest cultures on earth, and it's cities are among the world's largest.
The scale of the airport (in Beijing), the high-speed train stations in Beijing and in Shijiazhuang were massive. The traffic and the orderly flow of life with so many people is mind-boggling and quite impressive. The scale of the school campus, itself, was massive. The campus hosts about 10,000 students in grades PK-12. There are buildings that resemble college campus buildings and museums. I'm sharing some images to attempt to show and explain the scale about which I am writing: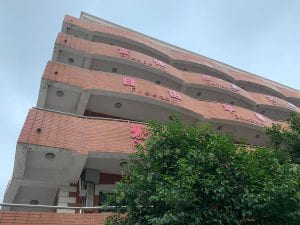 There are activities for kindergarten-12th grade students that are also awe-inspiring. These include woodworking and culinary arts for K-12 students, art galleries of student work that rival museum and art gallery displays and the sheer size of the logistics and operations. Students are in school for many hours compared to our standards, for example, the children in high school are at school from around 7am to 9pm daily – then they study until about 1 or 2 in the morning … 5-6 days per week. Again – the "scale" is simply very large and quite different from our system.
So, "at the end of the day" so to speak, what does this all mean?
Well there are many meanings – first, and foremost, we educational leaders are lifelong learners and we demonstrate that by attending and participating in conferences and symposia like this one to learn and apply that learning to our local settings.
There are universal desires in terms of maximizing student success and learning at the K-12 level from leaders in the east, west, and in between.
We can only get better by learning and sharing perspectives with people from all parts of our globe.
When a mission statement calls for global competencies, it's incumbent on the leader to actually go out into the globe …and learn so that the competencies may be developed and refined.
In our school District, we're on the path toward greatness with our motto of Inspire, Innovate, Engage!
In our School District, this year's "Big 3" focus areas are aligned with international best practices and implementation areas.
Finally, it takes a village (of the right people) to raise and support a child — every child is a winner and every child deserves equitable access to excellent educational opportunities.
Through leadership opportunities and experiences like those in which I have just participated at the K-12 GERA, our District, its schools, the students we serve and the teachers and support staff we support will become even better and stronger and more impactful than if we limit our views and experiences through narrow lenses of local existence and paradigms.
I'm grateful to the Board of Education for supporting broad-based educational experiences for our students and its leaders and educators. I'm grateful to the professional leadership organizations for unending support and creative growth opportunities. I'm grateful for outstanding superintendents, professors, headmasters, principals, and others for supporting my leadership and stretching my points of views and skill sets.

Stay informed about our District via our website, Twitter hashtag #112Leads, Podcast, Lighthouse 112, Facebook Pages, and news & information!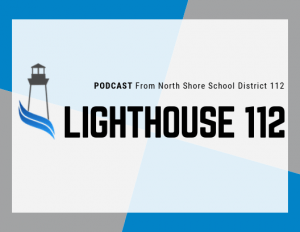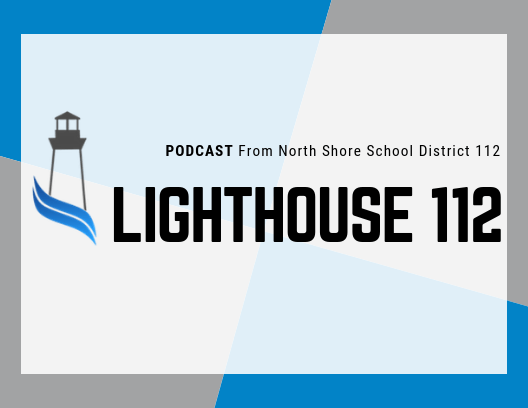 Listen to a Podcast episode containing the audio transcript of the speech I presented:
Global Leadership at International Conference – #112Leads