In this post, I am sharing more reflections, thoughts and images from a LifeTouch Memory Mission reunion trip to the Dominican Republic, to Constanza, La Vega, to the Cecaini School in Rio Grande. On these several blog posts, I'm sharing my reflections.
Once major personal "peak moment" for me on this current trip is that my son came with me! With words and images, I am trying to do my best at telling our story — of our life-changing, humbling, impactful, and seriously amazing set of experiences! Thanks for reading 🙂
Back in 2016, I was lucky enough to be a part of the LifeTouch Memory Mission trip to the Dominican Republic and I was a representative of AASA, The Superintendent's Association. I wrote about that set of life-changing experiences on my blog — BLOG POSTS ABOUT TRIP IN 2016
August 2, 2022
What a day and night we had today! We put in a full day's worth of hard labor at the Rio Grande Cecaini School — it was amazing and fulfilling on many levels.
Tonight's Face Book post had less text and more photos – it was more of an Insta Gram type post vs the "blog" type posts I have shared the first few days of our adventures on Face Book.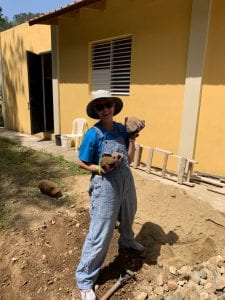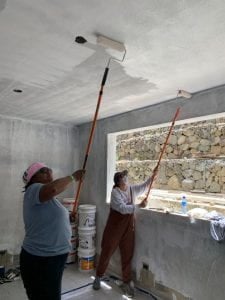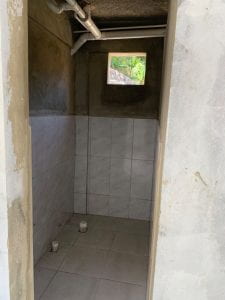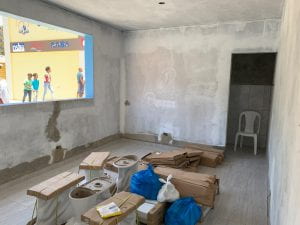 Justin and I, along with our new friends and community are humbled by so much we are seeing, doing, and learning in Rio Grande, Dominican Republic. Today we were able to apply learning, enter into new cultural space, learn, do, build, create, play, speak, and engage with an entirely new set of people.
It's fun to paint, to sand, to scrape, to fix up, to mix concrete, to put glue on PVC  pipes for plumbing, to move rocks, to move dirt, to connect PVC tubes … that's all  a lot of what's depicted in the pictures.
It's also nothing short of amazing to walk the street leading up to the school with the neighborhood kids who waited hours to play with us and to hang out with us and to speak with us and learn about our families and share with us about theirs!
Today we started with a quote from President Ronald Reagan, "live simply. Love generously. Care deeply. Speak kindly. Leave the rest of God.." The word for today was generous. While it might appear that we were generous, I submit that the people of Rio Grande at Cecaini School are the ones who are generous. Ken the head painter – he is amazing. Domingo the head engineer – he, too, is amazing. They and the entire community shares their generosity allowing us into their culture, their school, their homes — their generosity is humbling and powerful.
Tonight we reflected on our experiences, we discussed the applications for learning. We enjoyed being in our collective and individual spaces. Until tomorrow
4th in a series -Dominican Republic Service, Mission, Culture Trip Reflections 2022