"Alone we can do so little; together we can do so much."
– Helen Keller

In the school district where I serve as the superintendent of schools, North Shore School District 112, serving the people of Highland Park, Highwood, and the Town of Ft. Sheridan in northeast Illinois, I have the challenge of leading a Long Range Planning Process. Some would say this process started in the 1990s — others would say it's never been quite refined or finished, and still others would say a recent iteration almost tore the communities apart.
So a little history and connection … on July 1, 1993 two
educational firsts took place (I'm sure there were more than two, but the two about which I will refer are related to this post). One of the firsts that took effect on July 1, 1993 was the "birth" of North Shore School District 112 ; the other was the official start of my career in public education & public service. I became a middle school teacher at Blackhawk Middle School in Bensenville, IL. Since 1993 my current school district has been in service, and since 1993 I have been in service as a teacher and educational leader.
I first joined the North Shore School District in 1997, and then after four positions (teacher, associate principal, principal, assistant superintendent) and 13 years, I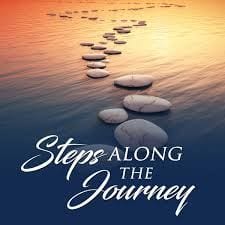 left to become a superintendent in two other Chicago area public elementary school districts. This year on July 1st I returned as the superintendent of schools here in D112! My journey brings me back to an historic and proud school district in need of vision, guidance, and direction. The past eight years in this school district have been quite difficult. Academic achievement ratings have plummeted, physical facilities conditions have deteriorated, morale and climate have suffered and two of the district's schools were closed. Long successful systems and structures fell apart and around 700 students left the system and were not replaced. When I left there were 4600 students and today we have just under 3900.
The Board of Education selected me for this post last December with the expectation I would execute policy, vision, mission, and planning. The Board has bestowed upon me the great gift of leadership and the great challenge of leadership. Together with the Board we will lead the district back to a position of greatness and leadership. Over the past few years the district has drifted off course and has, in many, many ways, lost its way.
So the challenges before the community and me and the Board of Education are to identify, define, recommend, reflect upon, plan, and act on a Long-Range Plan. The exciting part is that predecessor boards and administrators and community groups have done a great deal of work that provides a foundation for my administration's planning! The focus on "reconfiguration" and a failed referendum campaign took the eyes off of many necessary systems and nearly broke the communities apart emotionally.
In the 62 calendar days since I became the superintendent of schools, I have been engaged in many transition activities that include the commissioning of and meeting of the Superintendent's Long-Range Planning Committee. In one of our communication videos, https://youtu.be/nDZpdp5V4MA, the Future Starts Now, I share that I am called back to this school district for change leadership, change
management, and change for and on behalf of ALL students and staff. I'm humbled to have the opportunity to right many wrongs and steer the ship of education on a new and right course for the next years, decades, scores, and beyond.
In the video and other communications, I also reference the Long-Range Planning process and the synthesis of the old ideas and realities and the new ideas and realities … we are not recreating the wheel so to speak. We are taking the work and input of the groups past and conducting community engagement of the group present to recommend a new plan. For our school district it's time to UNLEARN.
On September 12, 2018, from 5:30pm-7:30pm, at Red Oak School, the Long-Range Planning Committee will reconvene for the purposes of learning about the funding and finance plans for the reconfiguration and renovation of our schools
and district as well as for the chance to learn the findings of the 2nd ThoughtExchange and the Fako telephone survey.
We are NOT going to ask for a Referendum to raise money to pay for long overdue improvements to our schools. Instead, my team and I will show how the last 7 years of austerity have actually turned to good in terms of positioning us for the present and future. On September 24th the committee will meet to discuss and review the potential dissolution of assets (real property, historic work, land, etc.) as well as the potential curation of assets moving forward.
Briefly the District operated 12 schools in 2017-18, 10 schools this year, in 2018-19, and we're set to operate 9 schools in 2019-20. My recommendation will reflect building on to a new location for our 225 student early childhood center (with room to expand the early learning offerings for our three and four year old students). It will also recommend establishing a new location for the Operations & Maintenance & Transportation Department (currently housed in a trailer and a
warehouse in the parking lot of one of our schools) and the various administration departments housed in non-collaborative silos in our 90 year old building.
In addition, I will make recommendations for expenditures in a coherent and reasoned manner for schools as well as suggest potential boundary changes as we contemplate sticking with 9 schools or moving to some iteration of an 8 or even 7 school model.
I anticipate sharing greater detail with the planned changes on the 12th, the 24th as the final meeting of this input group which will take place on October 4th where they will refine the plans and ideas and make their advice to me in preparation for my report to the Board of Education at the October 23, 2018, board meeting.
Ideally the Long Range Plan will be approved at the November 27, 2018, board meeting. The future is now indeed! Stay tuned for more updates! Stay informed to know what's happening!
Inspire…Innovate…Engage

Long Range Planning In NSSD112 — #112Leads